Bull gap, mid range, Opening Range, bear MC, 1IB, fBO, 1tF BT, DT, DB
FOMC report, small Trading Range day
Nice confirmation from the BuySell Pressure Indicator and the 5 tick failure on the fBO of the Opening Range.
The three higher time frames (15, 30 and 60 minutes) had trading range bars for the 1st bar. This might have been an early indication to look for fBO at the extremes of the day.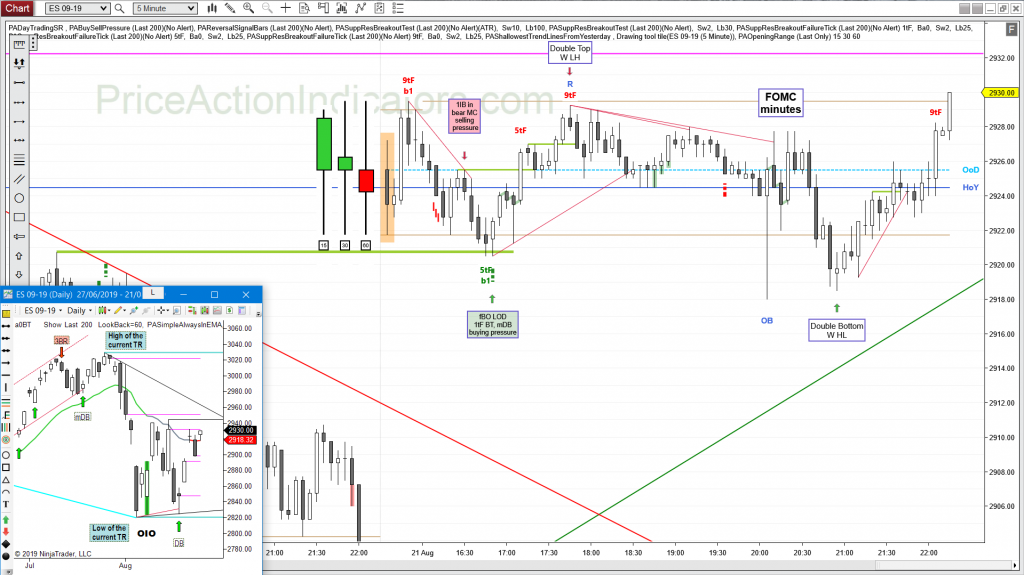 daily chart
Always In Long (AIL) since 08/19
another attempt to close that gap with the 08/13 close