Bear gap, mid range, Opening Range, 2fBO, FF, fL2, fBO, mDT, LH MTR, DT, DP, DB, mDB
the LOD was at a MM of yesterday's PM trading range
the HOD was at the shallowest bear trend line from yesterday
The Buy Sell Pressure indicator had three nice signals.
Two were showing buying pressure (increasing overlap in a bear move and decreasing overlap in a bull move) before a buy signal bar.
One showed selling pressure (shrinking bull bodies in a bull move) on the mDT, which was the HOD.
E-mini S&P 500 Future 5 min chart (trend lines, arrows and boxed text drawn by hand)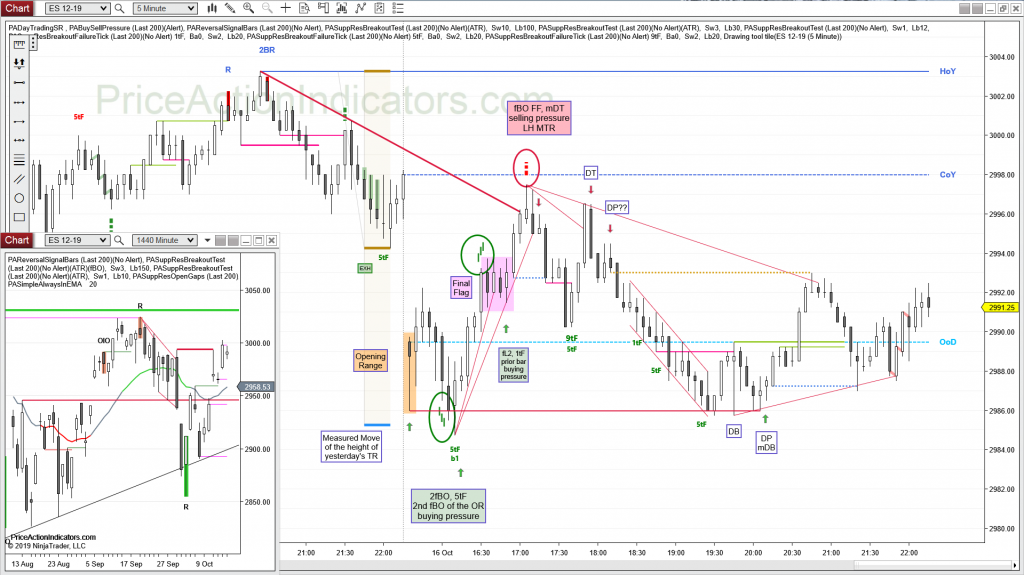 daily chart
Always In Long (AIL) since 10/10
Bull Inside Bar