Continuation, fBO, XT, DT, HL MTR, fH2, BT, BP
Bears tried three times to sell off, but failed the 2nd and 3rd time right at the LOY. The two failures to go lower, a large DB right at the LOY, was a strong statement by the bulls.
Nice Selling Pressure (Seller on the close of the prior bar) in the Channel down though (red boxes).
E-mini S&P 500 Future 5 min chart (trend lines, arrows and boxed text drawn by hand)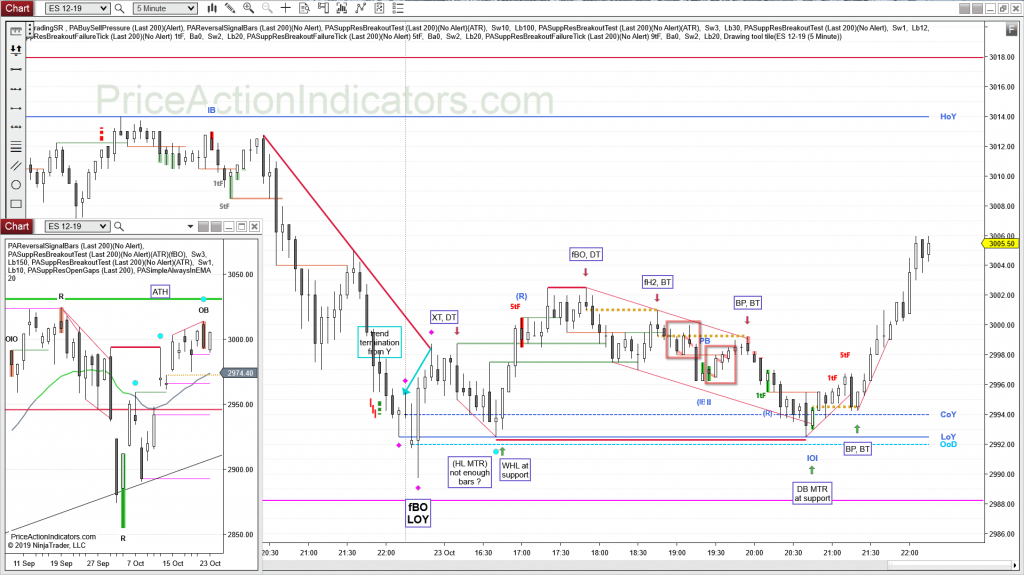 daily chart
Always In Long (AIL) since 10/10
failed Entry Bar for yesterday's bear Signal Bar, Breakout Pullback buy from Friday's H1 buy just below the ATH