Support and resistance are important levels where lots of buyers and sellers are willing to trade a security. Although single lines look nice on a chart, levels need to be seen as zones. Like Al Brooks is saying here "One of the most useful rules in trading is that if something resembles a reliable pattern, it will likely behave like the reliable pattern. In any case, nothing is ever perfect or certain, so close is usually close enough."
As a Day Trader horizontal Support and Resistance from the current and prior days are your main concern. If price is close to the High/Low/Close of Yesterday or the Open of the Day, Price Action at the corresponding support/resistance level can be highlighted.
Read more on the indicator page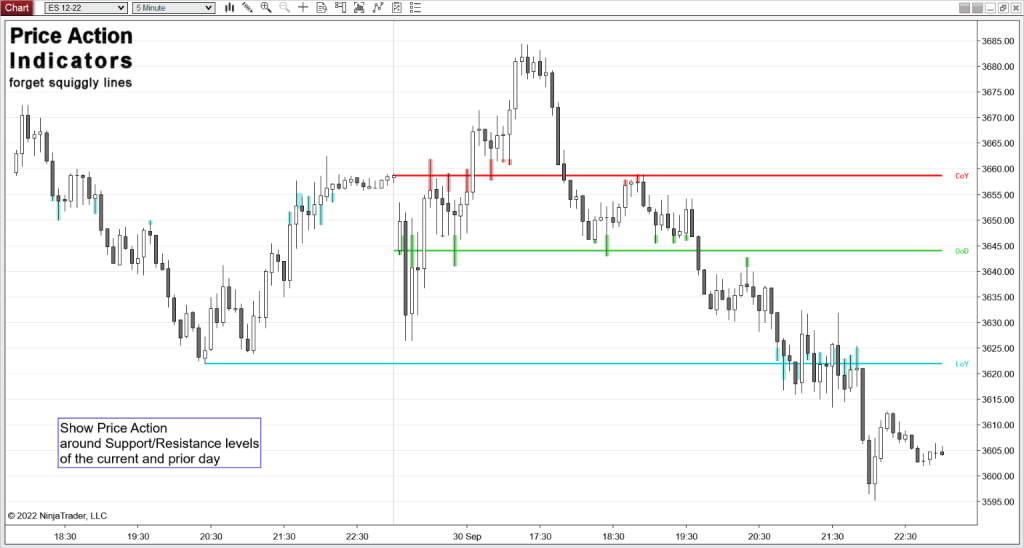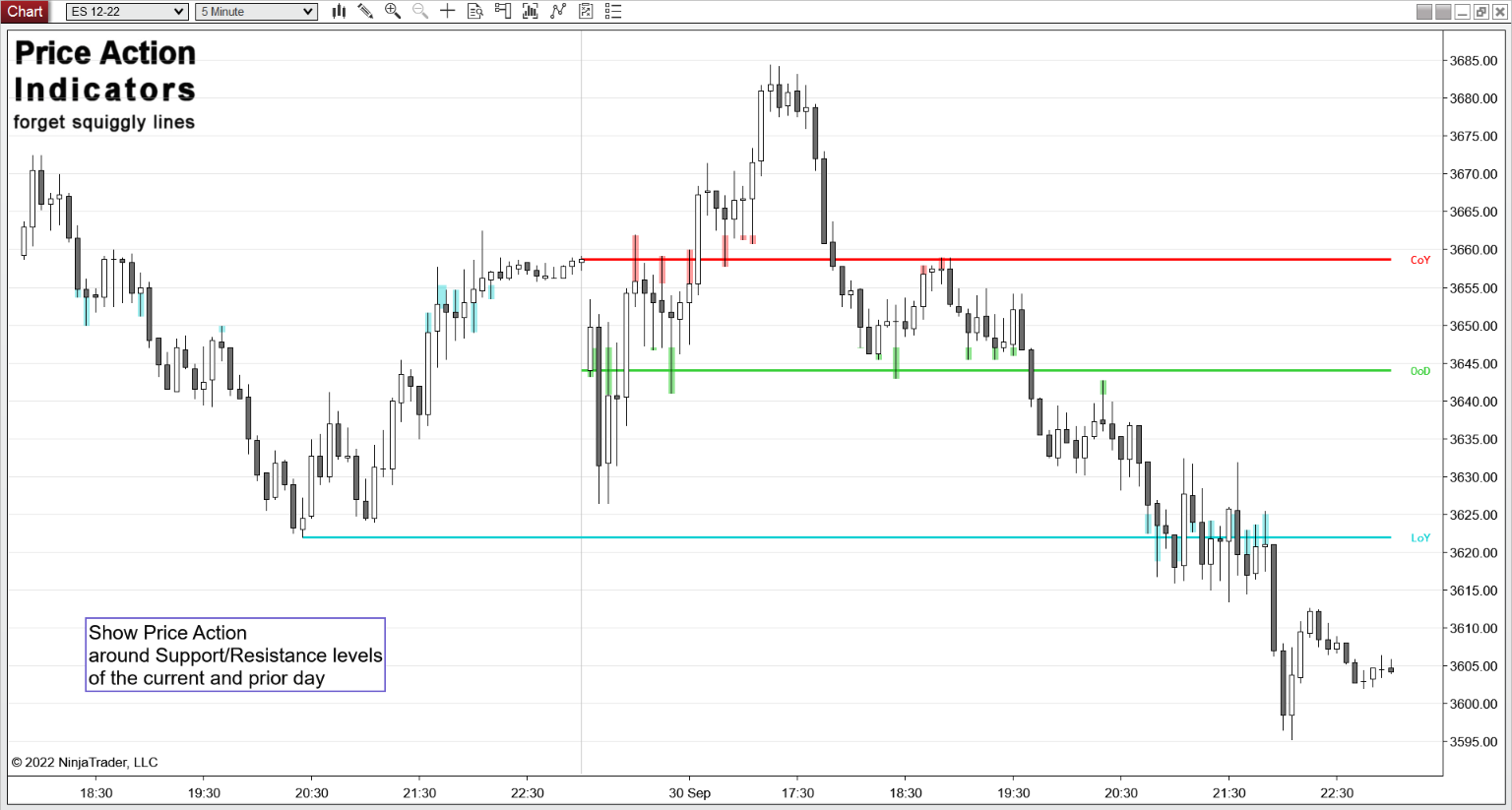 Every Open is support and resistance. The Open of today as well as the Opens from the lower time frames like the 60/120/240 minute charts. Traders from these time frames are often active just before/at or after a new bar opens.
The indicator tries to find Reversals or Breakouts that happen around the Open of one hour bars. Pullbacks or Tails at these levels can be highlighted as well.
Al Brooks uses the EMA 20 on his 5-minute charts as support and resistance to find pullbacks in a trend. In strong trends a Pullback to the EMA 20 is often a high probability trade for a test of the extreme of the trend. Sometimes a 2nd or 3rd attempt of a Moving Average Gap Bar is necessary to continue the trend.
If price is close to the EMA 20, Price Action at that support/resistance level can be highlighted.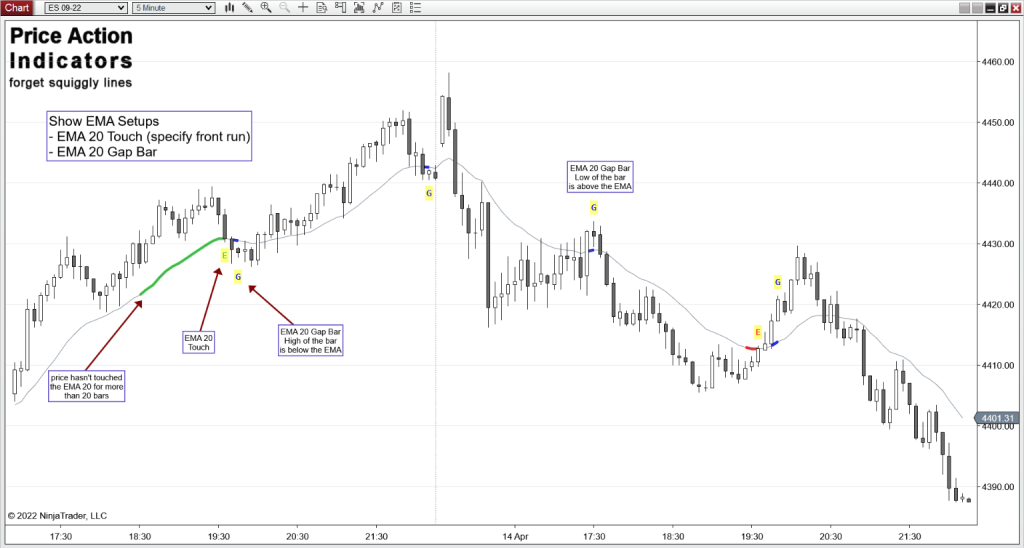 The indicator can also be used to find Reversals, Trend Attempts and Breakout setups during the 1st three bars of the day.
Read more on the indicator page
---
Please, always download the latest version of the Price Action Indicators from the Download page.
If you already had a trial of our indicators and want to check them out again, just drop us an email with your NinjaTrader Machine ID and we set you up for a another trial.
Please contact us, if you have any questions.